Industrial Telephone Booth Telephone Roof
JR-TH-04 has been designed specifically for installations in hazardous or arduous areas and as such is extremely robust.
PRODUCT FEATURES
• P9042 – Acoustic insulation: Noise Attenuation up to 15 dB
• Polyethylene plastic construction
• Durable, lightweight, chemical resistant body
• Excellent low temperatures impact properties
• High performance polyurethane acoustic insulation liner, resistant to mildew and rot.
• Permanent black handset graphic molded into the booth surface
ACCESSORIES and OPTIONS
Each Acoustic Booth can be fitted with a JR telephone suited for specific needs and requirements, and equipped with:
• LED Strobe Light
• Industrial speaker/ringer, speaker or ringer (up to 110 dB)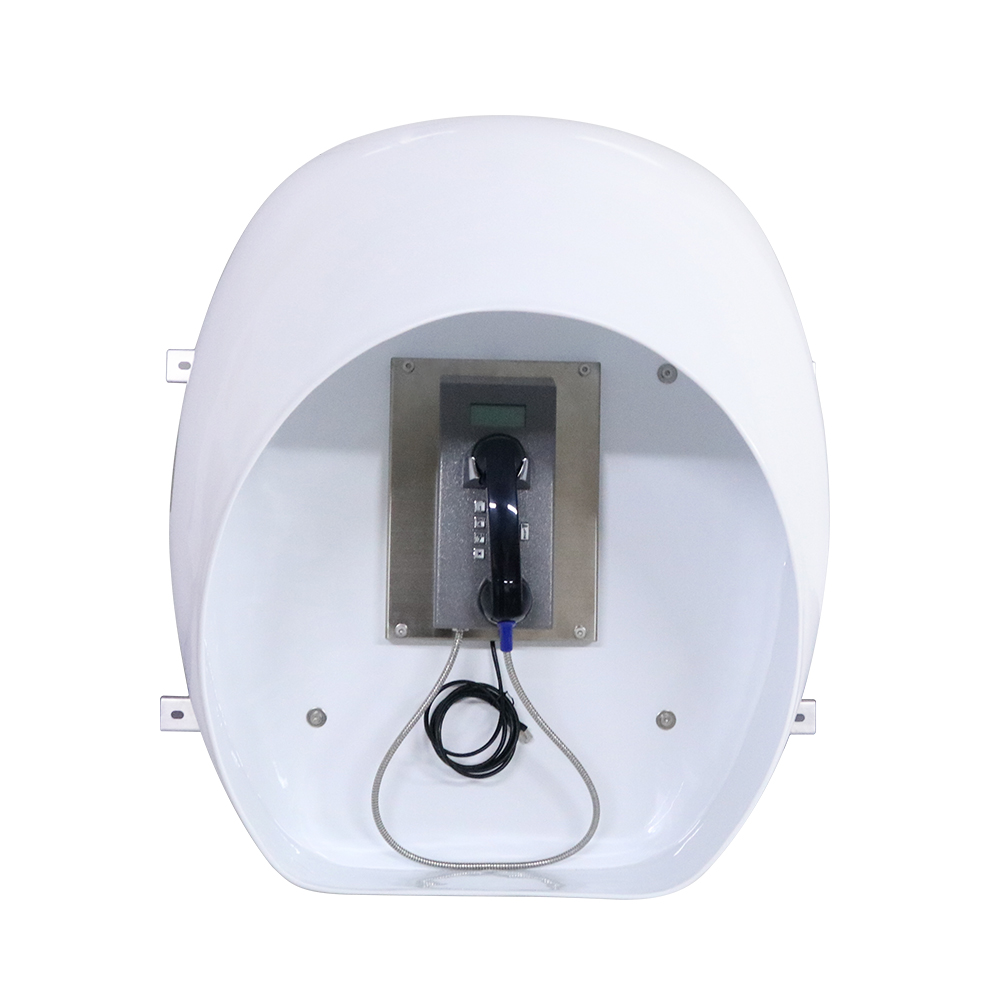 Application
Heavy Industries, Refi neries, Airport, Oil&Gas plants, Factories, Chemical plants, Bulk loading stations, Mines, Drilling rigs, Steel mills, Off shore platforms, Any high noise industrial location and more.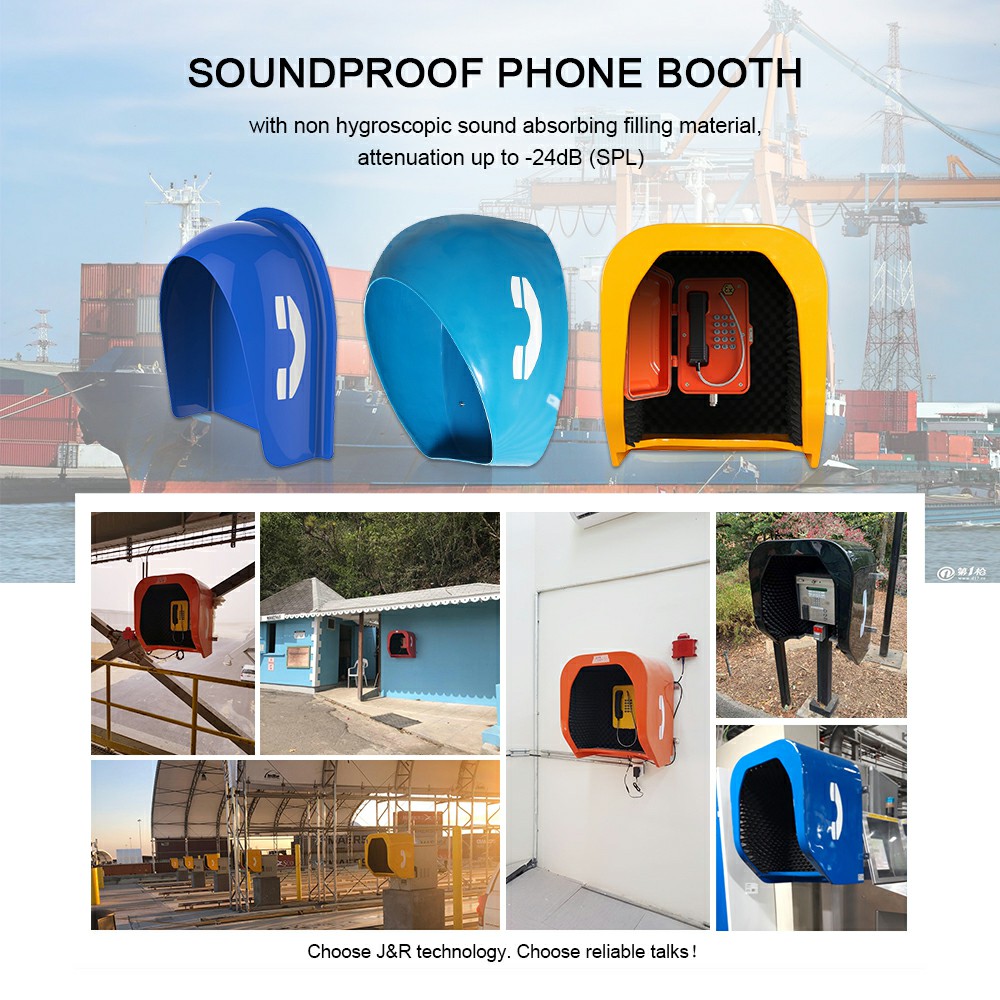 PACKAGE & DIMENSIONS
Unit size: 690 *480 *800 (mm)
Packaging materials: Pearl cotton, Wooden box
Gross weight: 30 KG
Net weight: 18 KG